Exploring the Land of Smiles through the right travel agencies in Thailand can unlock unforgettable experiences.
Boasting diverse landscapes, rich culture, and a plethora of attractions, Thailand is a gem waiting to be discovered.
In this guide, we're highlighting 16 top-tier travel agencies that promise to navigate you to the country's most exotic adventures.
You'll find agencies catering to all travel styles, ensuring your Thai escapade is personalized and memorable.
Dive in, and start planning the trip of a lifetime in the heart of Southeast Asia.
This is not sponsored content. This is written based on my experience and shared for the convenience of travelers.
Overview of Thailand as a Tourist Destination
Thailand is truly a paradise for travelers with its diverse attractions. Imagine traversing through the luscious jungle on an elephant's back, exploring the ancient ruins of forgotten empires, diving into crystal-clear turquoise waters teeming with marine life, or simply enjoying the vibrant nightlife in some of the most modern cities in the world. Thailand's charm lies in its blend of tradition and modernity, nature and architecture, tranquility, and excitement.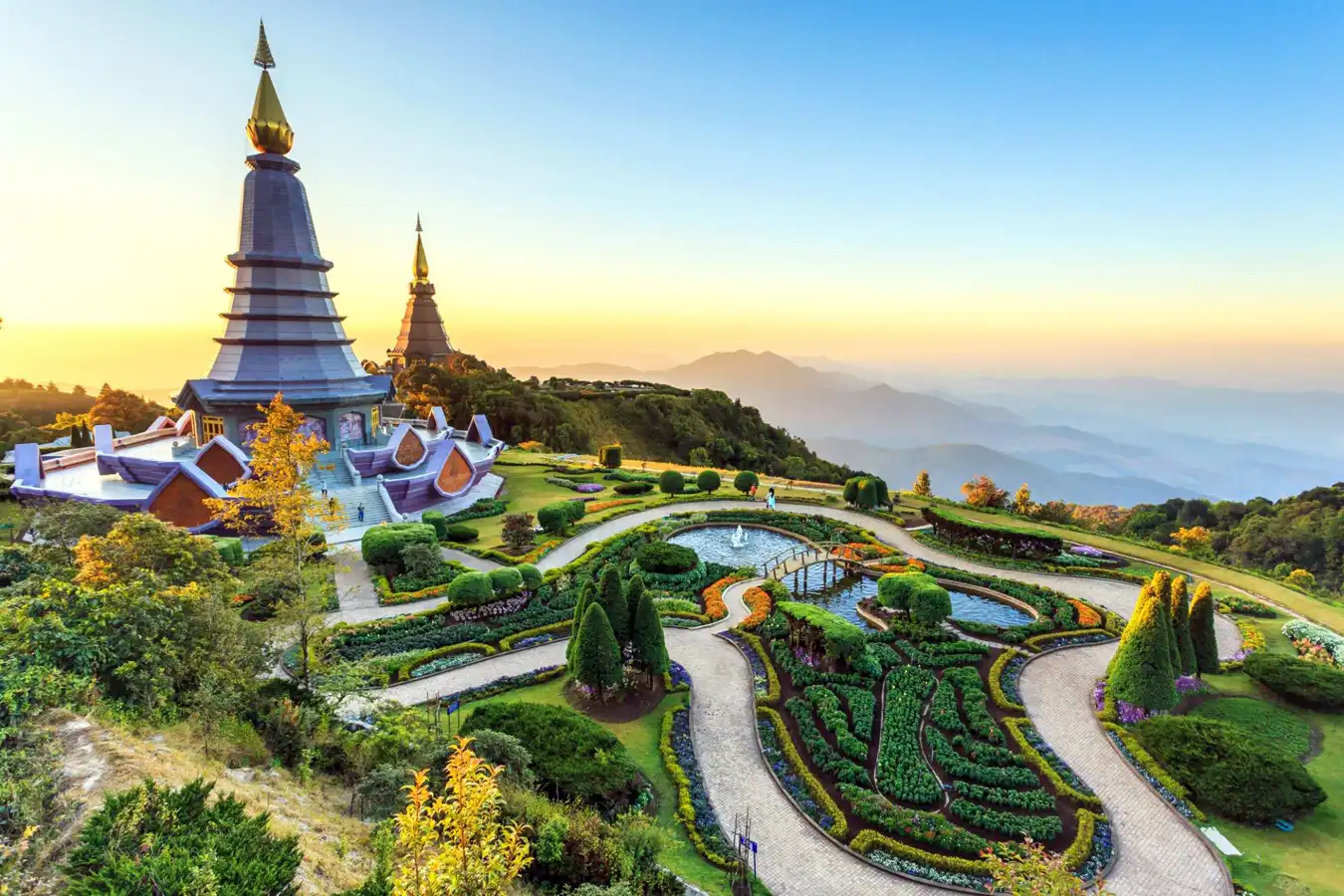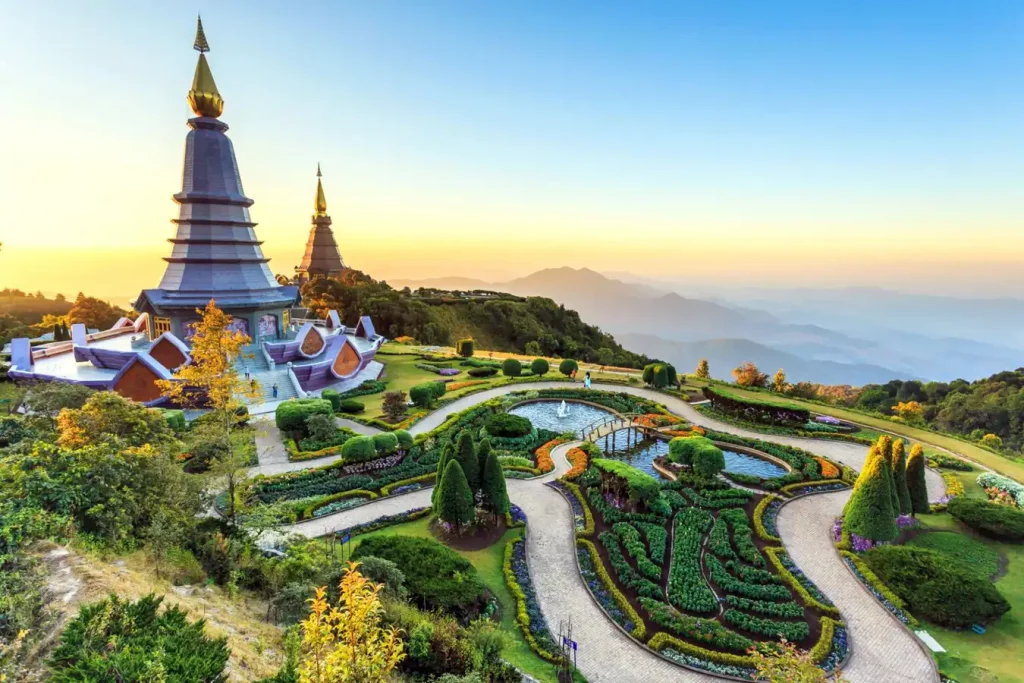 Why Use a Travel Agency for Your Thailand Trip?
In this digital age, planning a trip to a foreign country could be as simple as a few clicks. But would you risk missing out on hidden gems and cultural nuances? By partnering with a trusted travel agency, you're ensuring that your Thailand trip is tailor-made to your preferences, ensuring that you get the most out of your travel experience.
Understanding Travel Agencies
Travel agencies are the unsung heroes of the tourism industry. They handle everything from flight and hotel bookings to providing itineraries, ensuring that travelers have a seamless and enjoyable journey.
What Does a Travel Agency Do?
A travel agency takes the stress out of travel planning. Their job isn't just about booking flights and accommodation. They listen to your needs, advise on the best travel times, provide local insights, and design tailor-made itineraries that suit your preferences. They handle the nitty-gritty details so you can focus on enjoying your trip.
Picture this – you're in Chiang Mai, known for its elephant sanctuaries. Instead of visiting a typical touristy elephant park, your travel agent, with their local knowledge, arranges a visit to an ethical sanctuary where you can feed, bathe, and spend quality time with these magnificent creatures, contributing positively to animal welfare. That's the personalized touch a travel agency can bring to your trip.
Benefits of Using Travel Agencies for International Travel
Using a travel agency, especially for international travel, offers numerous benefits. First, they save you time and stress. Navigating through hundreds of hotel reviews and trying to find the best deals can be overwhelming. Travel agencies have the expertise and resources to do that efficiently.
Second, travel agencies have insider information and connections that most individuals do not. They can get you better deals, exclusive access to experiences, and help with any travel issues that arise.
And finally, travel agencies provide a safety net. In case of unforeseen circumstances such as flight cancellations or health emergencies, they will be there to provide support and solutions.
Top Travel Agencies in Thailand: A Detailed Review
Picking the right travel agency for your Thailand trip is crucial. They hold the key to unlock a plethora of unique and authentic experiences tailored for you. To help you make the best choice, we have compiled a detailed review of the top travel agencies specializing in Thailand trips.
1. Exodus Travels
Exodus Travels brings a wealth of experience with over 45 years in the industry. They specialize in adventure and cultural tours, perfect for thrill-seekers and history buffs.
Services
Exodus Travels offer a range of Thailand tours, including cycling through the scenic countryside, trekking in the northern hill tribes, and wildlife spotting in the national parks. Their small group tours ensure personalized attention.
Customer Reviews
Customers praise Exodus Travels for their well-organized itineraries and knowledgeable guides. Their focus on responsible travel and local experiences is highly appreciated by eco-conscious travelers.
2. INTRO Travel
INTRO Travel is known for its vibrant group tours targeting young adults. Their tours are a blend of fun, adventure, and cultural immersion.
Services
INTRO's Thailand tours cover must-see spots and off-beat experiences. From learning Thai cooking to participating in a traditional Thai boxing class, INTRO offers a unique look into Thai culture.
Customer Reviews
INTRO Travel enjoys positive feedback for its fun-filled itineraries and helpful guides. Young travelers in particular love the social aspect of their tours.
3. Contiki
Contiki caters to the younger demographic, offering exciting and engaging tours around Thailand. Their tours are perfect for solo travelers looking to meet like-minded individuals.
Services
Contiki offers a range of Thailand tours, including island hopping in the south and exploring cultural sites in the north. Their tours also include volunteer opportunities for travelers looking to give back.
Customer Reviews
Travelers commend Contiki for their hassle-free travel planning and social atmosphere. Their focus on sustainable tourism also earns them brownie points.
4. Odynovo
Known for its custom-tailored travel solutions, Odynovo offers an exclusive range of services designed for an immersive experience.
Services
Odynovo specializes in tailor-made tours that perfectly sync with your interests. You could be exploring the temples of Bangkok, relaxing on the beaches of Phuket, or trekking in the mountains of Chiang Mai; Odynovo ensures a journey as unique as you.
Customer Reviews
Travellers appreciate Odynovo for their high-level customization, exceptional service, and detail-oriented approach. The agency has consistently received high praise for providing seamless travel experiences.
5. Trafalgar
With over 70 years in the travel industry, Trafalgar brings a wealth of experience and knowledge to its clients. They specialize in guided tours that take you deeper into the local culture.
Services
Trafalgar's Thailand tours delve into the heart of the country, taking you beyond the typical tourist sites. Experience local Thai cooking classes, visit lesser-known temples, and meet local communities, all under Trafalgar's umbrella.
Services
Clients applaud Trafalgar for their well-planned itineraries, quality accommodations, and expert travel directors. Many mention the local experiences and interactions as the highlights of their trips.
6. TruTravels
TruTravels focuses on fun and adventure, offering tours specifically designed for younger travellers.
Services
From full moon parties on Thailand's tropical islands to ethical elephant encounters in the north, TruTravels' itineraries are full of adventures and unique experiences that appeal to the younger demographic.
Customer Reviews
Customers love TruTravels for their fun-packed itineraries and social atmosphere. Many have made lifelong friends on these tours, thanks to the agency's emphasis on group experiences.
7. Travel Talk
Travel Talk is popular for its competitively-priced, high-quality tours. Catering mainly to younger travellers, they focus on creating memorable, shared experiences.
Services
Travel Talk offers exciting adventure tours in Thailand that cover a range of activities from beach parties in Phuket to jungle exploration in Chiang Mai, making for an adrenaline-fueled journey.
Customer Reviews
Travel Talk receives excellent feedback for its well-organised tours, fun-loving guides, and affordable pricing. Many customers value the company's emphasis on shared experiences and group bonding.
8. Exotic Voyages
Exotic Voyages is a luxury travel agency known for crafting bespoke itineraries that delve deep into the cultural heartland of Thailand.
Services
Exotic Voyages curates luxurious packages involving high-end resorts, private tours, and exclusive dining experiences in Thailand, making your journey truly unforgettable.
Customer Reviews
Clients rave about Exotic Voyages' attention to detail, impressive organisation, and excellent customer service. Their tailor-made luxury experiences consistently receive high praise.
9. Realistic Asia
Realistic Asia stands out with its mission to provide authentic, local experiences that respect and promote the culture of the destinations visited.
Services
Realistic Asia focuses on culturally-immersive tours such as cooking classes with local chefs, temple visits with monks, and home stays in traditional villages.
Customer Reviews
Customers laud Realistic Asia for their insightful itineraries and responsible tourism practices. Many also highlight the agency's focus on local experiences and ethical travel.
10. Intrepid Travel
Intrepid Travel is renowned for its commitment to responsible travel and providing off-the-beaten-track experiences. They place a high emphasis on sustainability and supporting local communities.
Services
Intrepid offers tours that focus on local culture and nature. Their trips to Thailand may include homestays in rural areas, trekking in remote provinces, and visiting ethical animal sanctuaries.
Customer Reviews
Intrepid consistently earns high marks for its ethical approach to tourism, knowledgeable guides, and exceptional local experiences. Many customers appreciate the company's commitment to responsible travel and local engagement.
11. Exoticca
Exoticca is a travel company offering luxury tours with a unique blend of comfort, adventure, and cultural immersion. They specialize in providing unique experiences in the most exquisite landscapes.
Services
Exoticca offers luxury packages in Thailand that include 5-star accommodation, private transfers, and exclusive tours. They often provide unique experiences such as private river cruises or exclusive dining experiences in top-tier restaurants.
Customer Reviews
Exoticca receives glowing reviews for its blend of luxury and culture. Customers are often impressed with the high quality of accommodation, transportation, and unique experiences offered during the tours.
12. G Adventures
G Adventures is a Canadian-based travel agency with a strong emphasis on community tourism and promoting sustainable travel.
Services
G Adventures provides various travel styles for Thailand, including classic tours, active adventures, and local living experiences. They encourage interaction with local communities, often incorporating home-cooked meals or local craft lessons into their tours.
Customer Reviews
G Adventures frequently receives positive reviews for its commitment to sustainable tourism, well-crafted itineraries, and excellent local guides. Many customers applaud the intimate group sizes and the ability to explore less-touristic sites.
13. Explore!
Explore! is a UK-based travel company that offers small group adventures. They are recognized for their diverse and innovative itineraries.
Services
Explore! offers a variety of unique tours in Thailand, from cycling through the scenic countryside to kayaking in the crystalline waters of the Andaman Sea.
Customer Reviews
Customers regularly praise Explore! for their excellent guides, well-planned activities, and the chance to explore local culture and nature. Many reviewers have noted the company's professionalism and exceptional customer service.
14. Legend Travel Group
Legend Travel Group is a travel agency known for its comprehensive and well-organized tours across Southeast Asia. They specialize in offering unique and exciting travel experiences with a focus on cultural immersion.
Services
When traveling to Thailand with Legend Travel Group, travelers can expect a full immersion into Thai culture. They offer special services like private guided tours of famous landmarks, cooking classes with local chefs, and exclusive visits to secluded beaches and islands.
Customer Reviews
Customers often praise Legend Travel Group for its well-executed itineraries and the professionalism of its guides. Reviews often mention the agency's responsiveness and dedication to ensuring memorable travel experiences.
15. Feel Free Travel
Feel Free Travel is a travel agency that provides small group tours for young adults. Their philosophy is about promoting freedom through travel, offering a balance of guided tours and free time for exploration.
Services
Feel Free Travel offers tailored Thailand experiences for young adults. These include activities like full moon parties, visits to elephant sanctuaries, and exploration of Thailand's vibrant street food culture. They also provide ample free time for independent exploration.
Customer Reviews
Feel Free Travel consistently receives positive reviews from its customers. They appreciate the balance between guided group activities and individual exploration. The company's friendly and knowledgeable guides are also regularly mentioned in positive reviews.
16. Destination Services Thailand
Destination Services Thailand is a dedicated travel agency that specializes in providing tailor-made experiences in Thailand. They cater to various types of travel, including leisure, business, and MICE (Meetings, Incentives, Conferencing, Exhibitions).
Services
Destination Services Thailand offers bespoke services tailored to individual customer needs. They organize everything from cultural heritage tours to luxury hotel bookings, adventure sports activities, and business meetings, all while ensuring seamless travel experiences.
Customer Reviews
The company receives high praise from customers for its excellent service, attention to detail, and ability to create personalized travel experiences. Customers often highlight the agency's expertise in Thai travel and its commitment to satisfying diverse travel requirements.
Know more: Top 10 Travel Agencies in Nepal
Choosing the Right Travel Agency for Your Thailand Trip
Choosing a travel agency for your Thailand trip is an important decision that can significantly impact your travel experience. The right agency can provide you with a hassle-free trip and an immersive experience of the local culture and scenery.
Factors to Consider When Choosing a Travel Agency
When choosing a travel agency for your Thailand trip, consider the following factors:
Experience and Expertise in Thailand: An agency with in-depth knowledge of Thailand can offer unique insights and ensure you experience the best of the country.
Services Offered: Look for agencies that provide comprehensive services, including accommodation booking, transportation, guided tours, and support throughout the trip.
Customer Reviews and Testimonials: Reviews from past customers can provide valuable insight into the quality of services offered by the agency.
Cost and Value: While cost is an important factor, it's also essential to consider the value you're getting for your money. The cheapest option may not always offer the best experience.
Personalized Attention: A good travel agency will tailor your trip to your preferences and be responsive to your needs before and during your trip.
Questions to Ask Your Potential Travel Agency
When contacting potential travel agencies, consider asking the following questions:
What kind of experiences do you offer in Thailand?
Can you tailor the trip according to my preferences and interests?
What does your service include (e.g., accommodations, transportation, meals, guides)?
Can you provide references or testimonials from past customers?
What kind of support will I receive during the trip?
Know more: Travel Tips and Guides
Tips for Traveling to Thailand with a Travel Agency
Traveling to Thailand with a travel agency can be a fantastic experience if you come prepared.
Understanding the Culture and Etiquette of Thailand
Thai culture is rich and diverse, with strong influences from Buddhism. Respect for elders and superior is highly valued. It's important to dress modestly, especially when visiting religious sites. Show respect for the royal family and avoid discussing politics.
What to Pack for a Trip to Thailand
Thailand's climate is tropical, so lightweight clothing is suitable for most of the year. It's also advisable to pack a light raincoat for the rainy season and sunscreen for the hot summer months. Don't forget your swimsuit for the beautiful beaches and a good pair of walking shoes for sightseeing.
Know more: How to Pack a Backpack with Clothes for Travel
Top Destinations to Visit in Thailand
Thailand is known for its stunning landscapes, historic temples, and vibrant cities. Here are a few top destinations you should not miss:
Bangkok: The capital city is known for its bustling street life, ornate shrines, and vibrant nightlife.
Chiang Mai: This northern city is famous for its historic temples and the annual Yi Peng Lantern Festival.
Phuket: Thailand's largest island is known for its beautiful beaches and exciting water sports.
Ayutthaya: This historic city is home to ancient ruins and is a UNESCO World Heritage Site.
Pai: A small town in the mountains known for its natural beauty and relaxed atmosphere.
Remember, a good travel agency can help you explore these destinations in a unique and immersive way.
Read more: What Size Backpack for Travelling to Choose
FAQs about Travel Agencies Thailand
What is the best travel website in Thailand?
The best travel website in Thailand is subjective and depends on specific requirements, but Destination Services Thailand is highly acclaimed for its comprehensive information and services.
How much will a trip to Thailand cost?
The cost of a trip to Thailand varies based on factors such as duration of stay, type of accommodation, and activities undertaken, but on average, a mid-range trip could cost around $60-$100 per day per person.
What is the best agency in travel?
The "best" travel agency depends on your specific needs and travel preferences, but companies like Intrepid Travel and G Adventures are consistently ranked high for their extensive offerings and excellent customer service.
What is the most famous travel agency?
Globally, companies like Expedia, Trafalgar, and Thomas Cook are among the most famous travel agencies, known for their wide range of services and extensive global networks.
Final Thoughts about Travel Agencies in Thailand
Traveling to Thailand with a travel agency can significantly enhance your experience, providing expert guidance, curated experiences, and comprehensive support. The convenience of having every aspect of your trip planned and taken care of allows you to fully immerse yourself in the rich culture, stunning landscapes, and thrilling adventures that Thailand has to offer. 7 years back to Thailand, about a visit, it was more fun.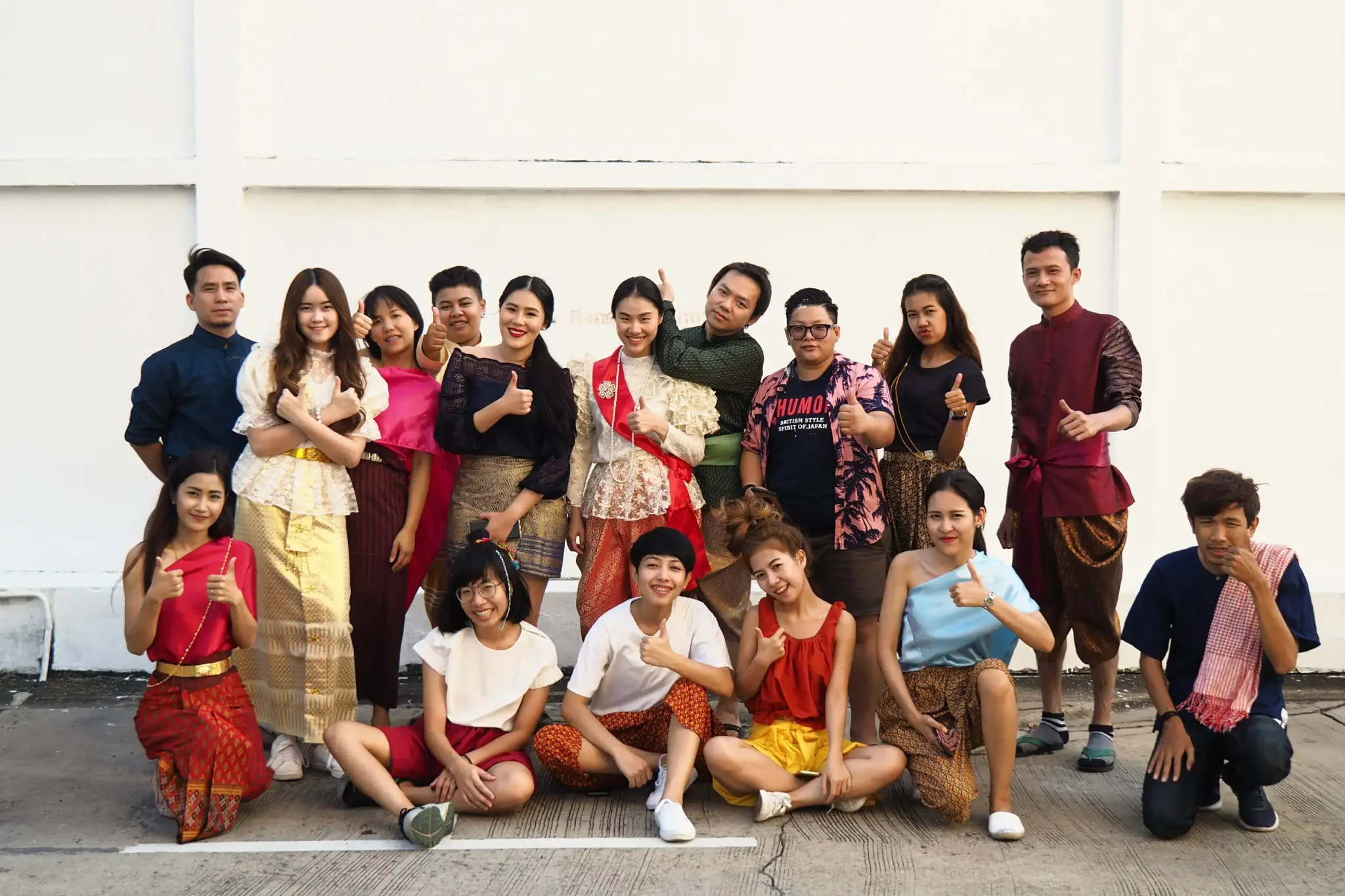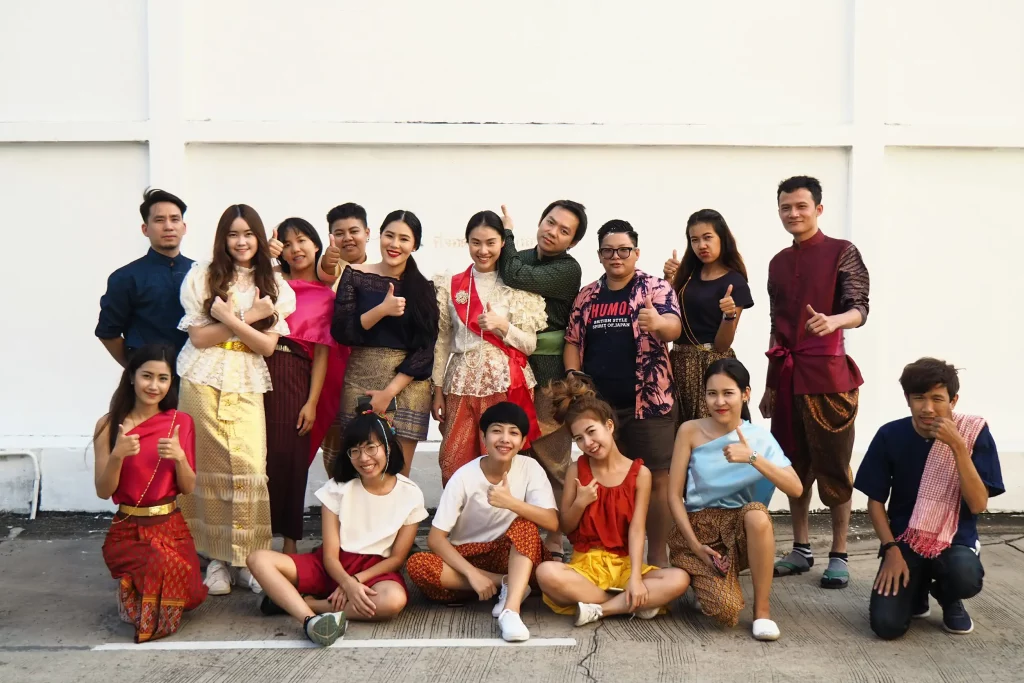 Our final advice for making the most of your Thailand adventure with a travel agency is to communicate your interests and preferences clearly. This will allow the agency to tailor your trip for the best possible experience.
Remember to be open and flexible to the unique opportunities that may arise and take every chance to immerse yourself in the incredible Thai culture. After all, the magic of travel lies in the unexpected surprises and new experiences that broaden our perspective.
To know more: Places to Visit in Michigan in the Fall