Figuring out what to bring to a camping festival can seem daunting.
Camping festivals are a unique blend of an exhilarating party atmosphere and serene connection with nature. Trust me, I've been there.
Whether you're attending a music festival or a themed event in the great outdoors, being well-prepared can be the key difference between a memorable and a regrettable experience. As Ovi Tanchangya, an avid outdoorsman and seasoned festival-goer, I'm here to guide you.
By sharing insights from my past adventures, I'll help you plan for a stress-free camping festival experience.
Let's embark on this journey to prepare for your ultimate outdoor adventure, together.
Understanding the Basics of Camping at a Festival
Before we get to the packing checklist, it's essential to understand what you're signing up for. An appreciation of the camping festival's vibe will set the stage for an unforgettable experience.
What to Expect at a Camping Festival
First and foremost, anticipate the unexpected! Weather changes, surprise performances, unexpected friendships – there's a certain spontaneity to camping festivals that adds to the excitement. You'll be part of a vibrant, energetic community, living close to nature, often without the comforts of your home. It can be muddy, it can be noisy, but it's all part of the fun!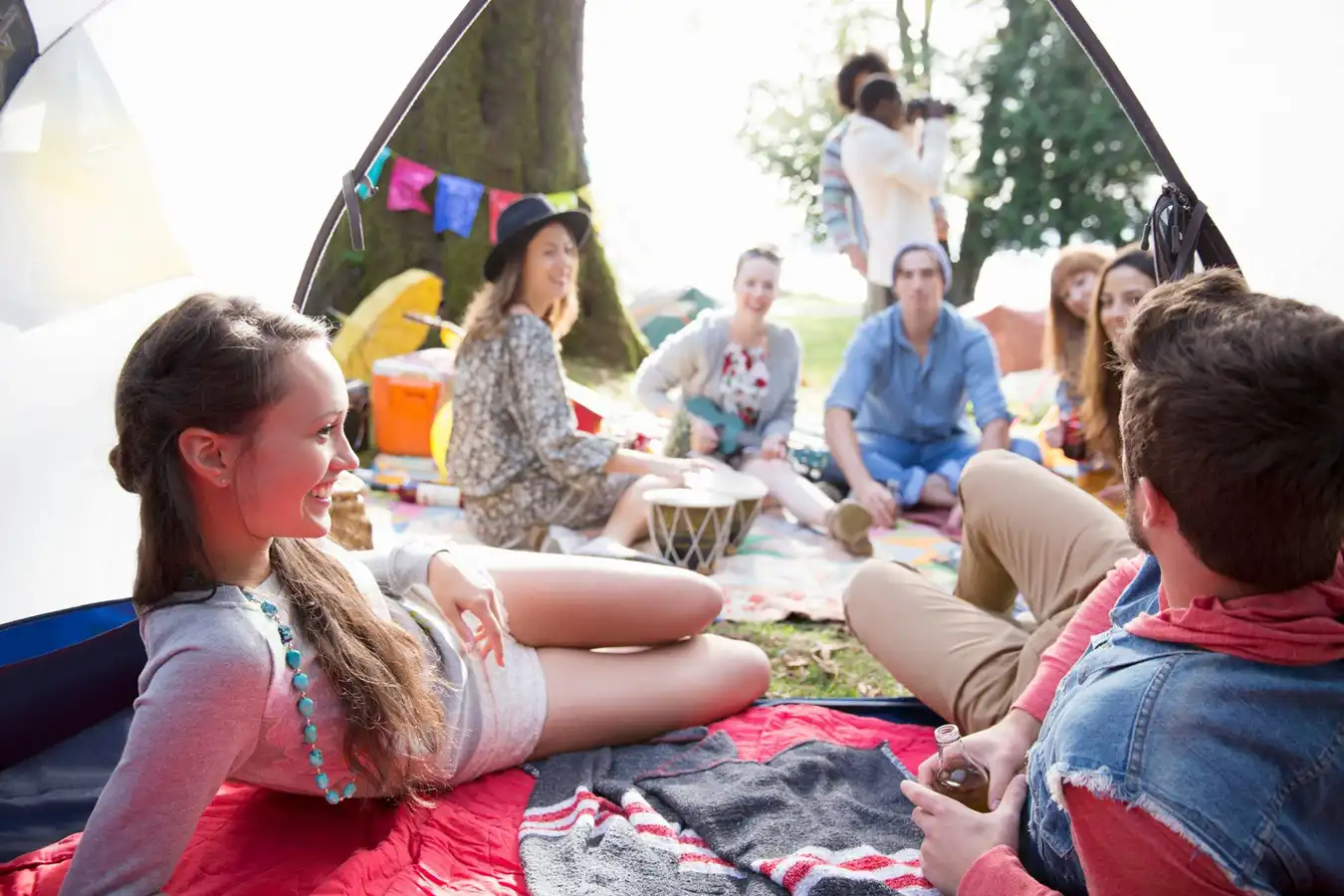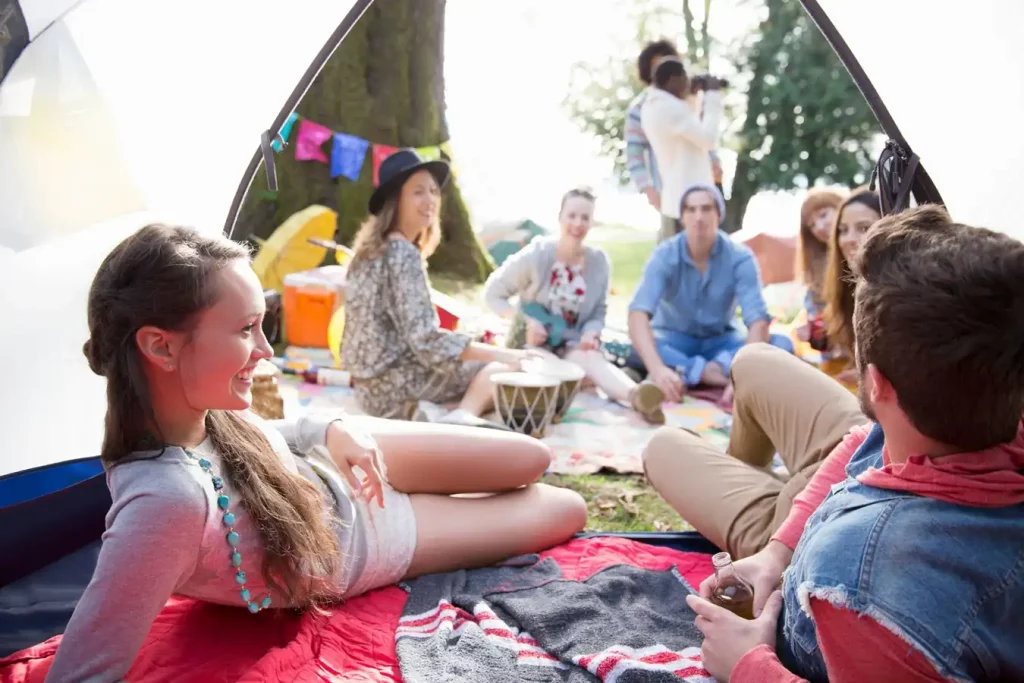 I remember my first camping festival vividly. The euphoria of the music pulsating through the crowd, the magical glow of fairy lights draped over tents, and the taste of s'mores roasted over a campfire. But with the thrills also came the challenges: the surprise downpour that turned the campsite into a mud bath, the cold night air, and the long lines for the shower. Each brought its own lesson in being prepared and adaptable.
Key Considerations When Preparing
The phrase "fail to prepare, prepare to fail" couldn't be truer for a camping festival. While spontaneity is part of the charm, a little preparation goes a long way.
Before you dive headfirst into your suitcase, let's touch upon some points to remember while packing for a camping festival.
Pack light, but smart: Lugging a heavy backpack around the festival site isn't exactly a fun experience. Prioritize essentials and ditch anything unnecessary. However, 'smart' is the keyword here. A pack of earplugs may weigh almost nothing but will prove to be invaluable when you're trying to catch some sleep amidst the noise.
Layer up: Even the warmest day can turn into a chilly night. Bring layers to accommodate the fluctuating temperatures.
Embrace the outdoors: Remember, you're camping. Expect a bit of mud, some unexpected showers, and the odd bug or two. Pack gear that will help you embrace the outdoor setting rather than struggling against it.
The festival's rules: Every festival has its own set of guidelines when it comes to what attendees can bring. Make sure to check these out before you start packing.
Now that we've covered the basics, let's delve deeper into the specifics of what to pack in the following sections.
What to Bring at Camping Festival: Essential Camping Gear
Stepping into the world of camping festivals is like entering an entirely different universe, one where the usual rules don't apply. Your home for the duration is a tent under the stars, your food is cooked over an open fire, and your soundtrack is the sweet symphony of the great outdoors. Here are some of the crucial camping gears you should bring to maximize your comfort and enjoyment.
Tent: Types and Choosing the Right One
Think of your tent as your temporary home – it's going to protect you from the elements and provide a spot to recharge after a day of festival fun. Tents come in various shapes, sizes, and designs, and the right one for you depends on a few factors.
First, consider the size. A two-person tent might sound spacious for one, but remember, your gear needs a dry place too! As a rule of thumb, opt for a tent size that accommodates one person more than your group.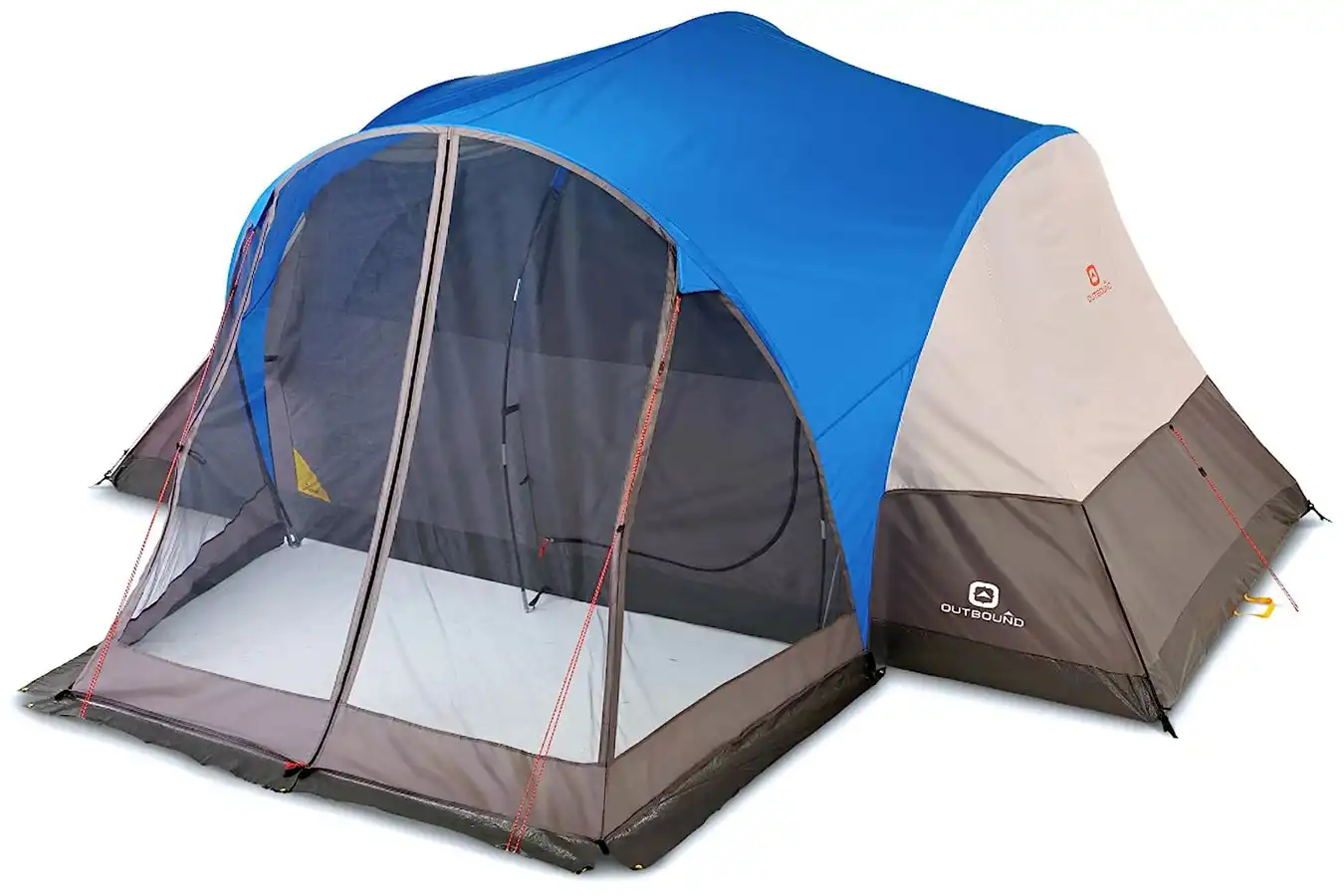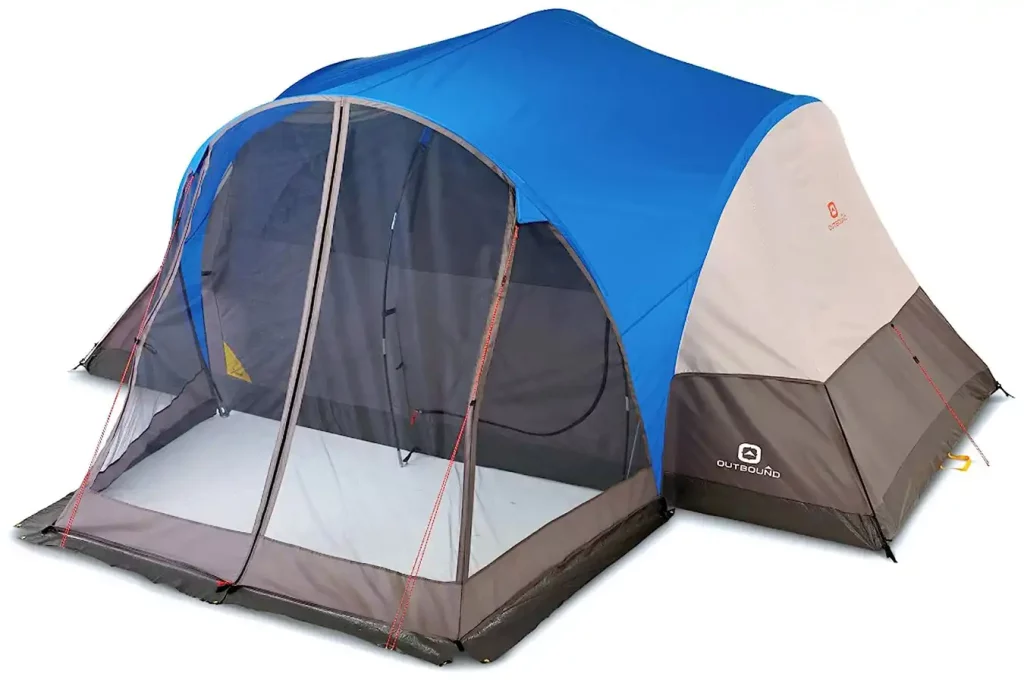 Next, pay attention to the tent's season rating. For most summer festivals, a 2-3 season tent should suffice. However, if you're expecting colder or more unpredictable weather, it might be wise to invest in a 4 season tent.
Lastly, don't forget ease of setup. After a long journey to the festival, the last thing you'll want to wrestle with is a complicated tent setup. A pop-up tent can be a lifesaver in these situations!
Sleeping Bags and Blankets
After a day filled with excitement, you'll need a good night's sleep. Your choice of sleeping bag can make a significant difference. Opt for a bag suited to the weather conditions. Remember, temperatures can drop significantly at night, even in the summer.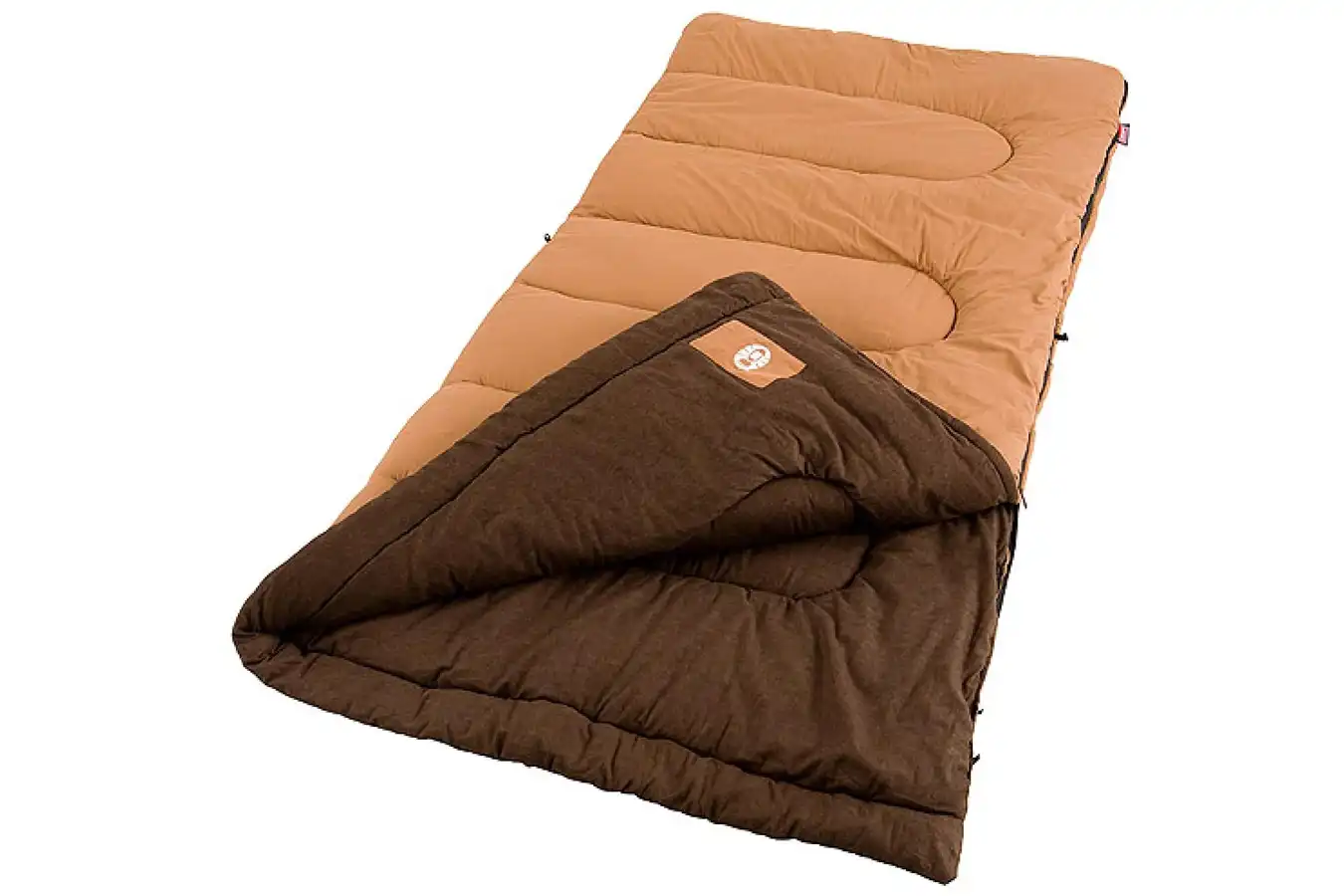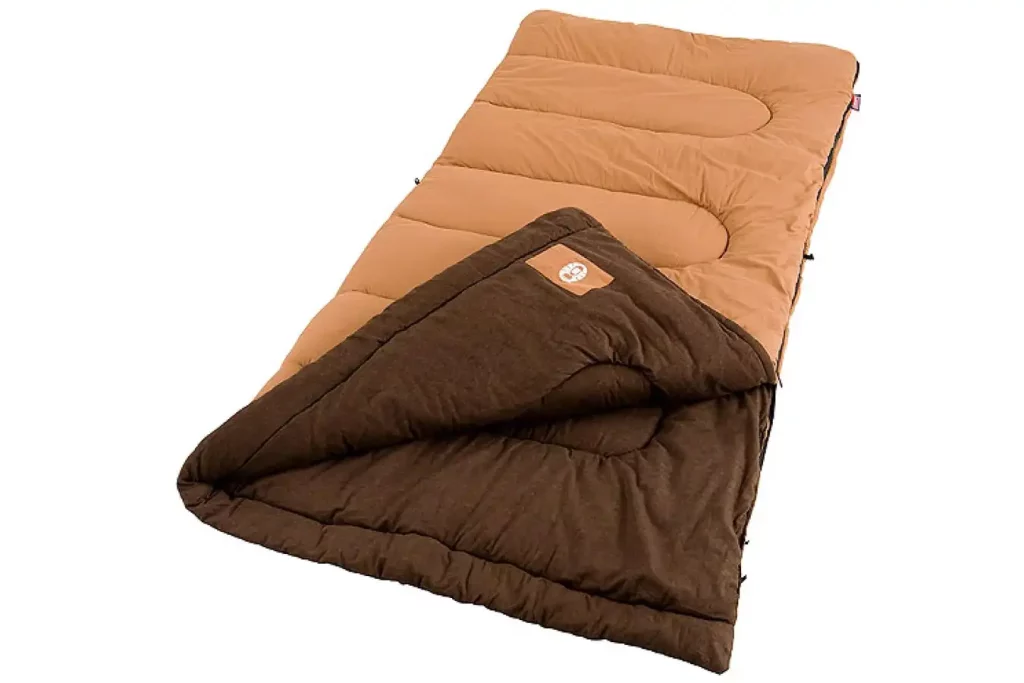 Additionally, bring a few extra blankets, not just for warmth, but also for impromptu picnics or to wrap around your shoulders by the campfire. There's nothing quite like sharing stories under the stars, wrapped up in a cozy blanket!
To know more: What to Wear When Camping in Hot Weather
Camping Chairs and Tables
Camping chairs are a luxury worth bringing along. They provide a comfortable spot to chill out and enjoy the festival vibe. Choose a lightweight, foldable one for easy transportation. Similarly, a small camping table can be useful for meal times, to keep your food and drinks off the ground and away from curious critters.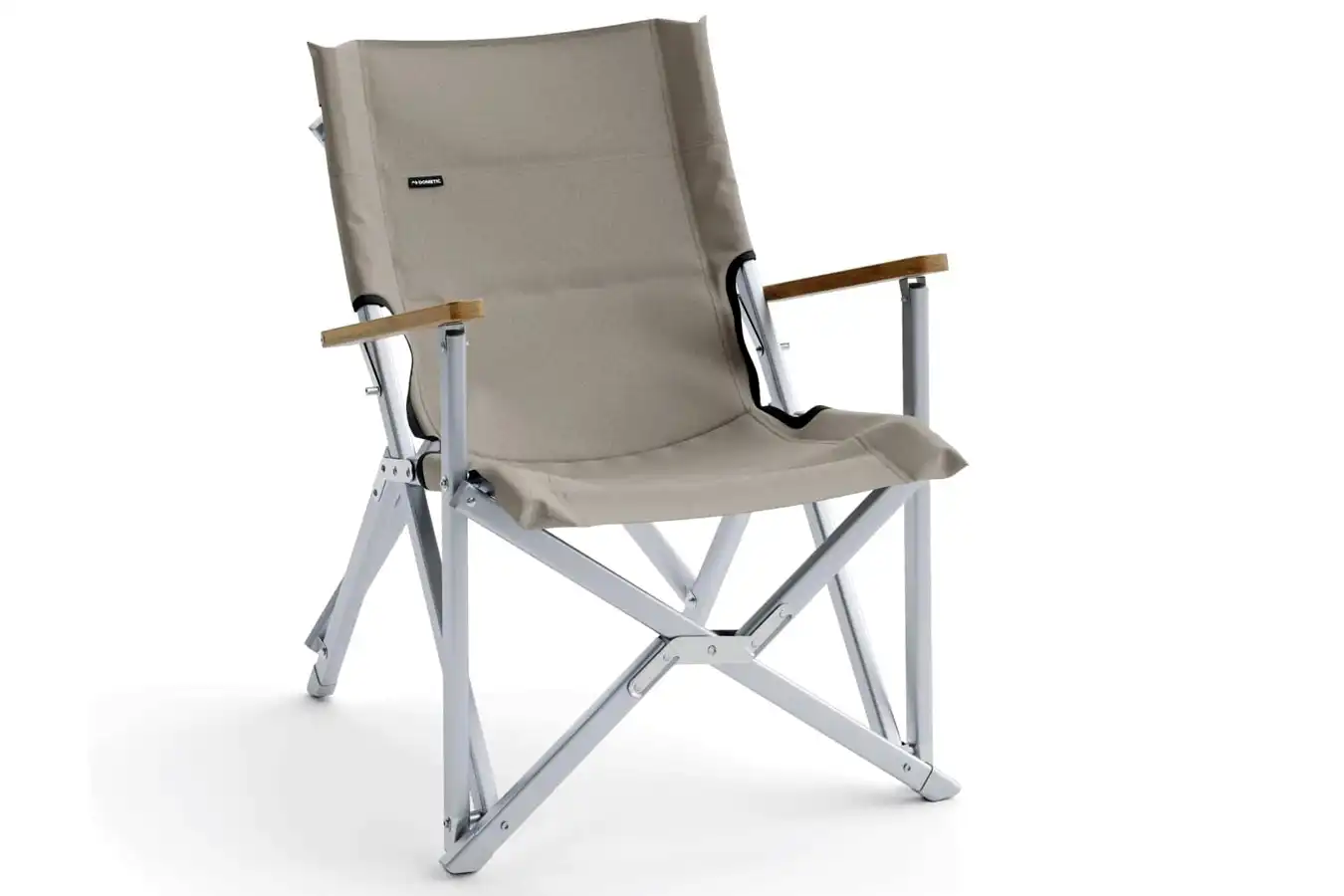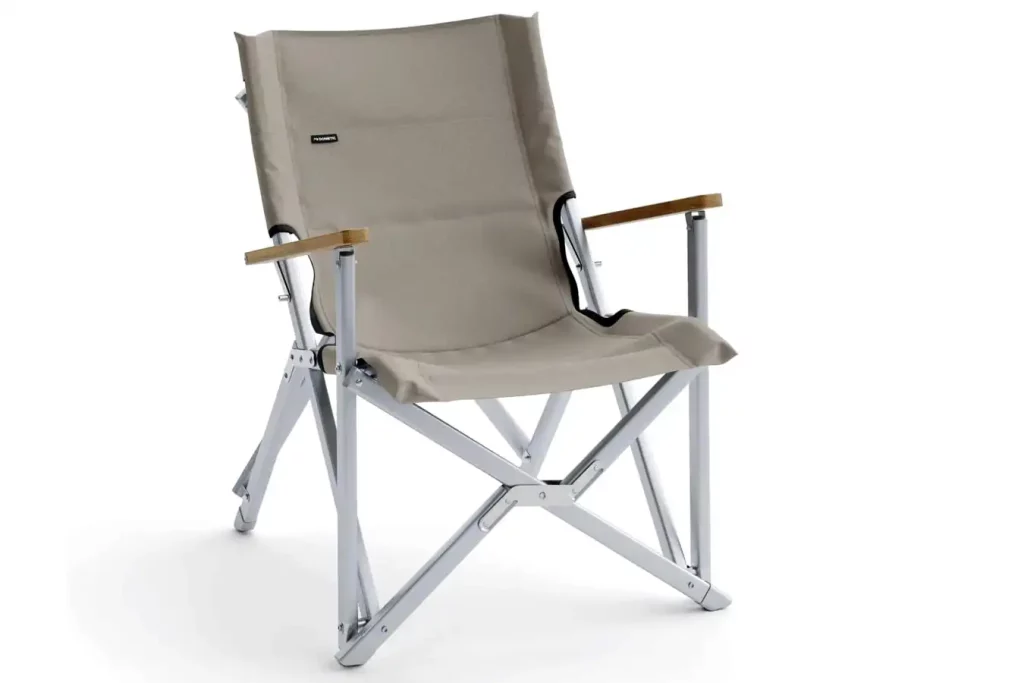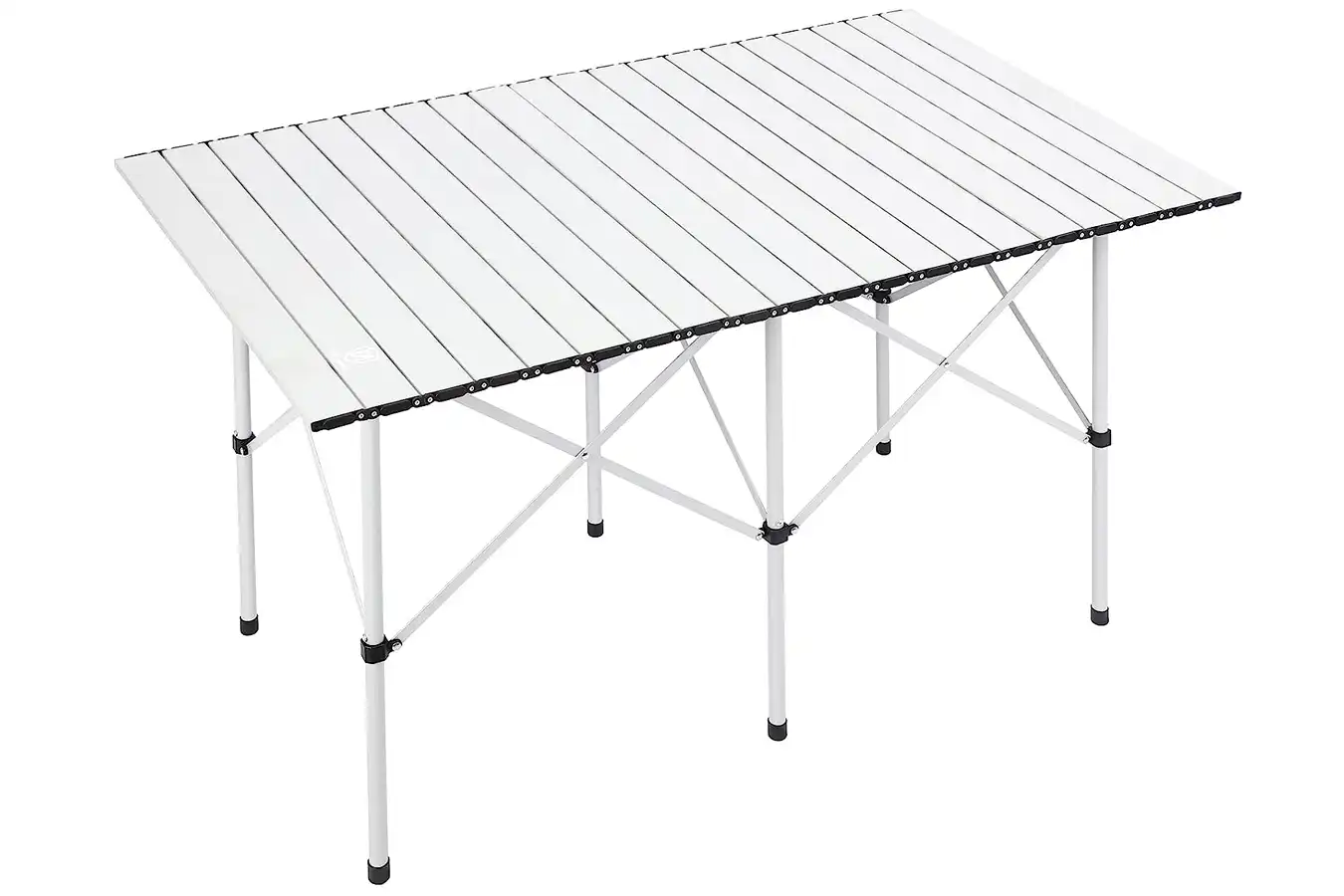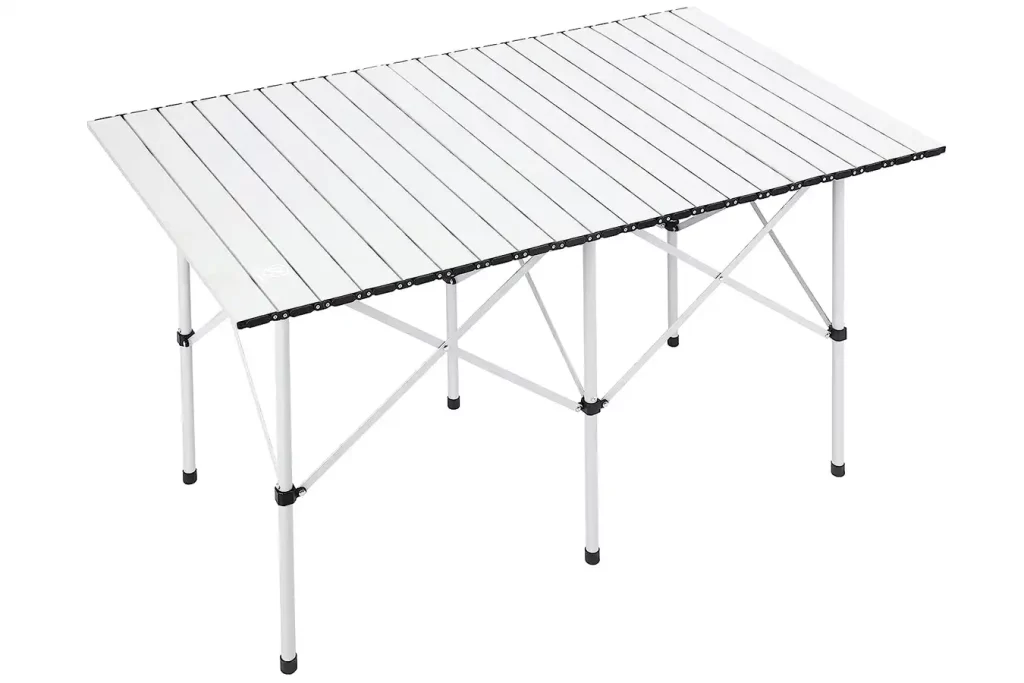 Flashlights and Lanterns
When the sun sets, and the festival lights are out, you'll be grateful for the flashlight in your bag. It's essential for those late-night trips to the bathroom or finding your way back to your tent. A headlamp can be particularly useful, freeing up your hands for other tasks.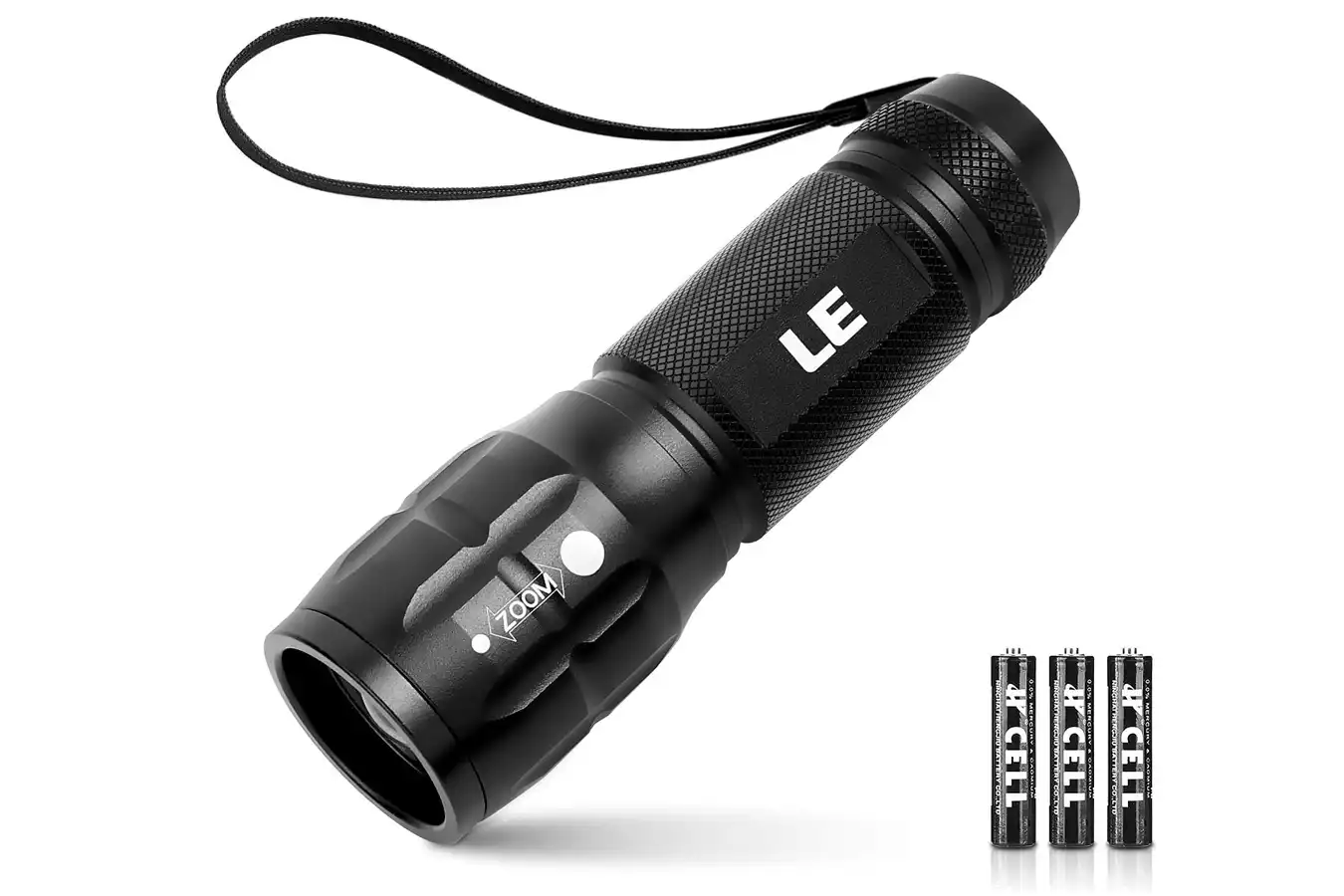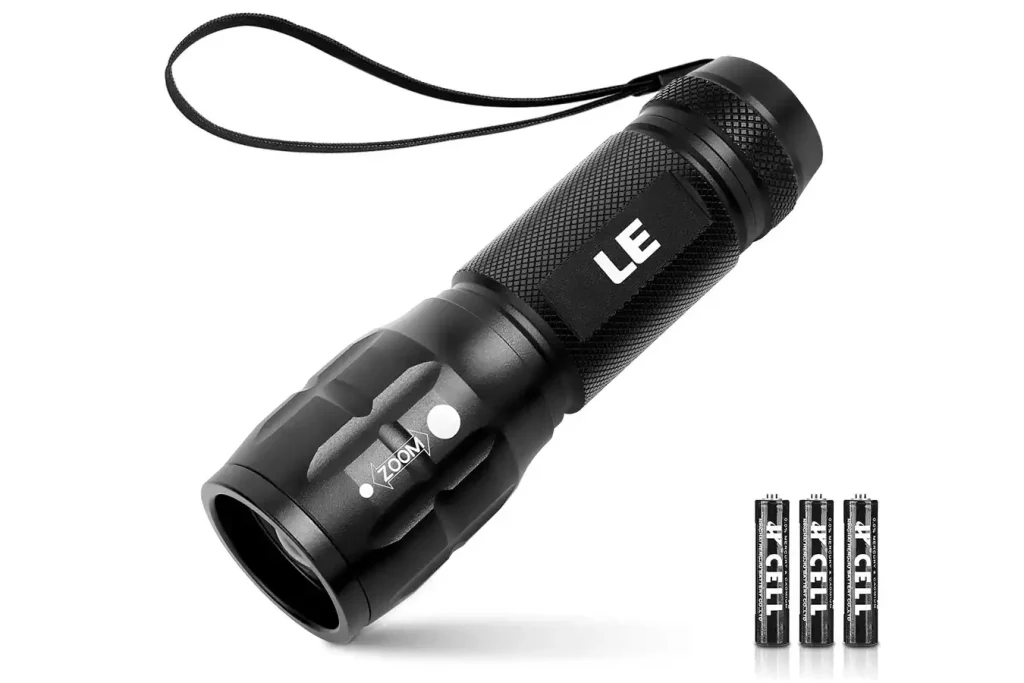 A lantern, on the other hand, can provide ambient lighting for your tent or outdoor space. Solar-powered or rechargeable lanterns are an eco-friendly option and don't require you to pack extra batteries.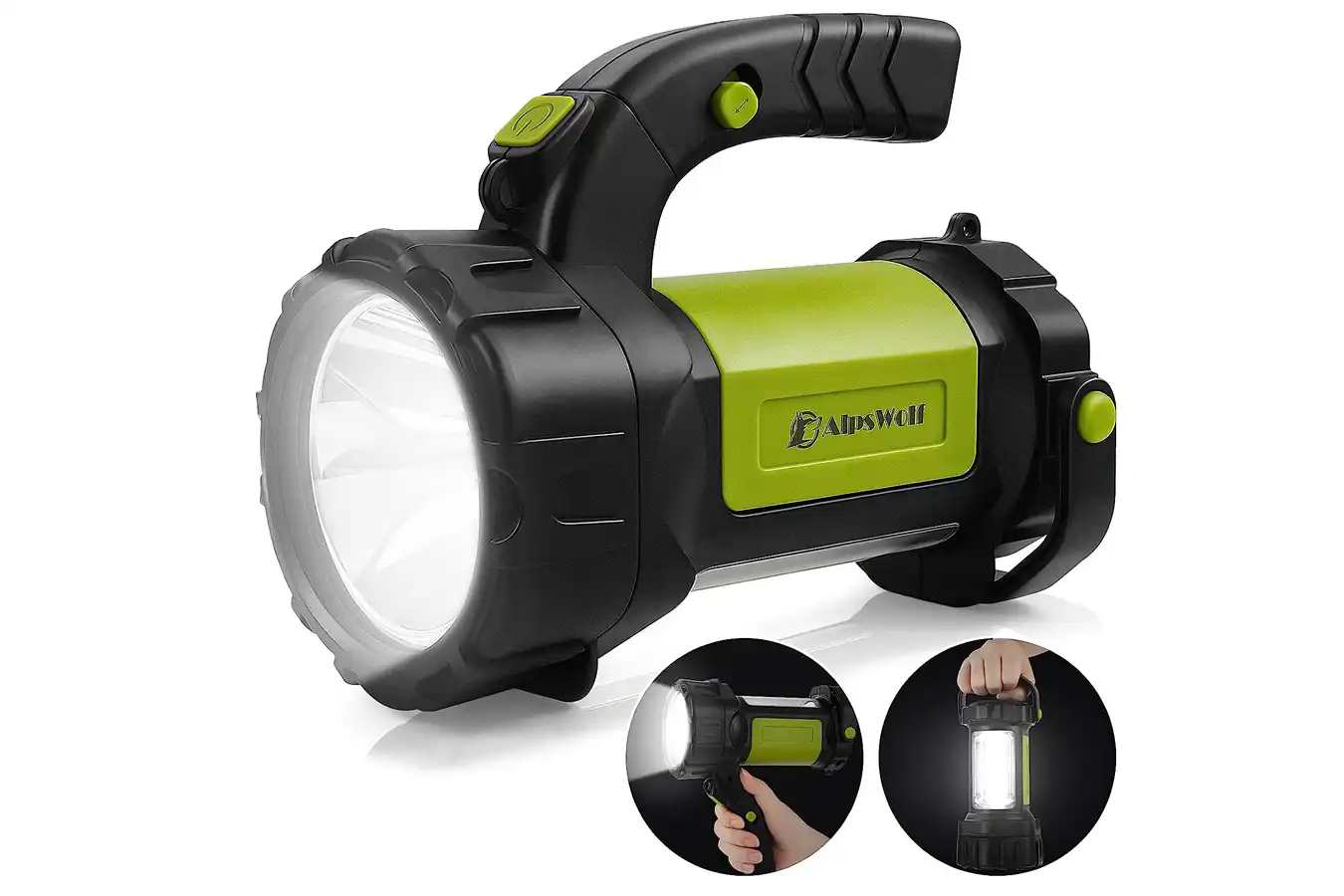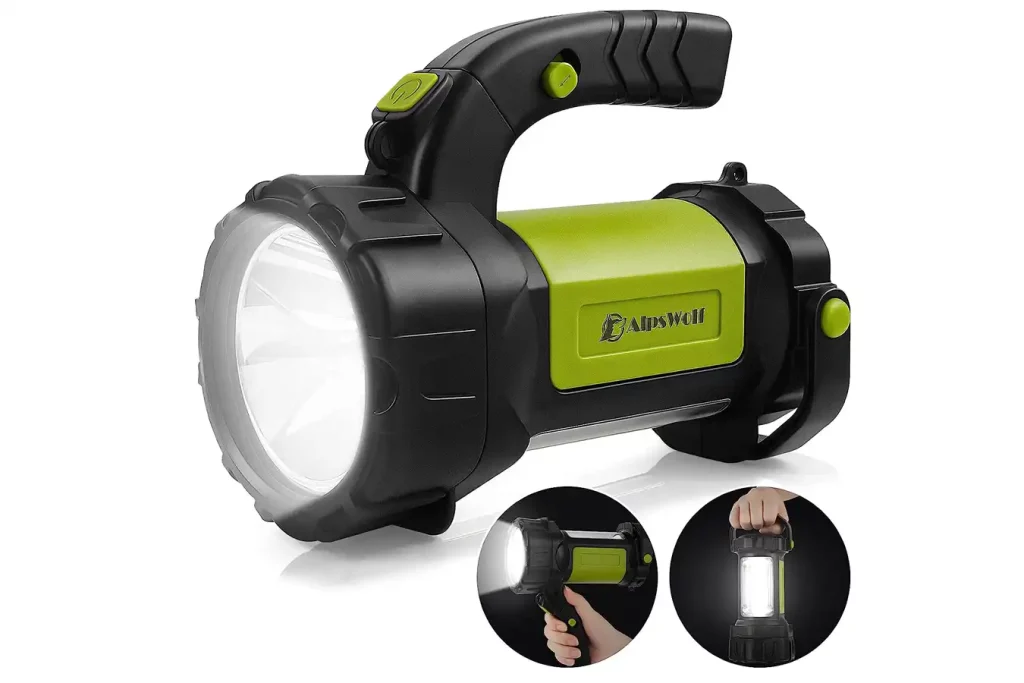 When it comes to a camping festival, the key is to balance utility with comfort. Having the right gear can ensure that your festival experience is memorable for all the right reasons. So pack wisely, and let the adventures begin!
Clothing and Personal Items for Camping Festival
The camping festival experience is equal parts thrilling and challenging, and having the right clothing and personal items can make all the difference in your comfort and enjoyment.
Appropriate Clothing for Various Weather Conditions
When it comes to clothing, the keyword is layers. While daytime at the festival might be warm and sunny, nights can be chilly, especially under the open sky. Pack lightweight, breathable clothing for the day, and warmer options for the evening, such as sweatshirts or fleeces. Also, don't forget a waterproof jacket for those unexpected rain showers that can sneak up on you!
It's also worth packing a hat and sunglasses for protection from the sun, and gloves and a beanie for cooler nights. Remember, weather can be unpredictable, so prepare for all scenarios.
Footwear: From Dancing Shoes to Rain Boots
Your choice of footwear can make or break your camping festival experience. You'll be on your feet a lot, so comfort is key. Opt for sturdy, broken-in sneakers or boots for general wandering and dancing. Don't forget to pack a pair of waterproof boots or wellies in case of rain, and flip flops for showering.
Personal Hygiene Items for Camping
At a camping festival, you won't have the luxuries of home, but that doesn't mean you can't stay clean and refreshed. Pack travel-sized toiletries like shampoo, soap, toothpaste, and a toothbrush. Wet wipes and hand sanitizers are invaluable for quick clean-ups when water isn't readily available. Don't forget sunscreen and insect repellent, essential items when spending extended periods outdoors.
Food and Drink Essentials for Camping Festival
Eating at a camping festival doesn't have to mean surviving on granola bars and trail mix. With a little planning and the right equipment, you can eat well and stay energized throughout the event.
Portable Cooking Equipment and Utensils
A small camping stove can be a lifesaver when you crave a warm meal. Remember to bring fuel, matches or a lighter, and basic cookware like a pot, pan, and utensils. Also, consider packing a cooler to keep perishable food fresh and drinks chilled.
Easy-to-Prepare Foods and Snacks
Bring foods that are easy to prepare and hearty enough to keep you fueled. Pre-cooked sausages, canned beans, or pasta are easy to heat up on a camping stove. Instant oatmeal and coffee are great for breakfast. Don't forget snacks like trail mix, fresh fruit, or energy bars for quick energy boosts throughout the day. For better understanding, please check out my previously written article about what food should I bring for 3 days camping.
Hydration: Water and Electrolyte Drinks
Staying hydrated is crucial, especially when you're spending long days outside, dancing, and soaking up the sun. Bring a reusable water bottle and fill it up frequently. For longer festivals, consider packing hydration tablets or sports drinks to replenish lost electrolytes.
Learn more: How Much Water Per Day Camping
Camping festivals are a unique experience that can create lasting memories. Packing appropriately for your adventure can ensure that you can focus on enjoying the music, the people, and the great outdoors, rather than worrying about discomfort or lack.
In short, when going to a camping festival, it's crucial to bring camping gear (like tents, sleeping bags), appropriate clothing and footwear, personal hygiene items, food and drink essentials, festival necessities (tickets, IDs), health and safety supplies, and importantly, remember to respect the environment.
Know more: What Size Cooler for Camping
Festival Survival Items
Heading to a camping festival is an adventure, but there are some key items that you definitely won't want to forget. Here are some essentials that you must pack in your survival kit for a smooth festival experience.
Festival Tickets, ID, and Cash/Card
While it may seem obvious, your festival ticket, ID, and a form of payment are essentials that you don't want to leave behind. Today, many festivals use wristbands or electronic tickets, so ensure these are secured before setting off. Carry a valid ID for age verification at the festival, and always have a backup form of payment in case one is lost or stolen.
Ear Plugs and Eye Masks
Festival campsites are not known for their peace and quiet. Earplugs can be a real lifesaver when you're trying to catch some sleep amidst the festival buzz. Similarly, an eye mask can block out the early morning sun (or late night lights) and help you get some much-needed rest.
Portable Phone Charger
In today's digital age, a portable phone charger is a must-have. You'll likely be taking photos, videos, using festival apps, or coordinating with friends, all of which can drain your battery quickly. Having a portable charger means you can keep your phone juiced up, regardless of the availability of charging points.
Read more: What Size Generator for Camping
Health and Safety Supplies
While a camping festival is all about fun, staying safe and healthy is paramount. Packing a few essential items can help you avoid any unnecessary discomfort or health risks during the event.
First Aid Kit Essentials
A basic first aid kit should include band-aids, antiseptic wipes, tweezers, and a pain reliever. Blister plasters can also be a lifesaver after a day of dancing. It's better to have these items and not need them, than to need them and not have them!
Sunscreen, Bug Spray, and Other Skin Protection
Spending extended periods outdoors exposes you to the elements. Protect your skin with a good sunscreen, and reapply regularly. A bug spray will keep annoying insects at bay, and a soothing after-bite cream can relieve any bites or stings you might get. Don't forget lip balm with SPF to protect your lips from sun and wind exposure.
Prescription Medications and Allergy Remedies
If you take prescription medication, bring enough to last the duration of the festival, plus a little extra. Similarly, if you suffer from allergies, pack your usual remedies. Some festivals take place in fields or forests, which could trigger hay fever or other allergic reactions. Being prepared allows you to enjoy the festival without worrying about health issues.
Packing for a camping festival may seem daunting, but breaking it down into these categories can make the task more manageable. Prioritize your comfort and health to ensure a memorable and enjoyable festival experience.
Read next: What to Bring Beach Camping
Respect the Environment
Camping at a festival is not only a chance to let loose and enjoy great music but also an opportunity to connect with nature. Here are some key considerations to ensure that we respect the environment and leave no trace.
Importance of Leaving No Trace
The leave-no-trace principle is an essential part of any outdoor activity, especially at a camping festival. It's all about enjoying nature responsibly and preserving it for future generations. This means disposing of waste properly, minimizing campfire impacts, respecting wildlife, and being considerate of other visitors. Remember, we are temporary visitors, and our actions should reflect that.
Eco-friendly Camping Tips
Festivals can generate a lot of waste, so every effort to reduce that helps. Opt for reusable utensils, plates, and cups instead of disposable ones. Pack biodegradable toiletries and avoid single-use plastic wherever possible. Also, consider carpooling or using public transport to get to the festival to reduce carbon emissions. Every little bit helps!
See also: What to Bring Camping in a Cabin
FAQs about What to Bring to a Camping Festival
What do I need to take to a camping festival?
You'll need camping essentials like a tent, sleeping bag, food, and water, as well as festival survival items like your tickets, ID, and a portable phone charger.
What food to bring to a camping festival?
Bring easy-to-prepare food and snacks, such as canned goods, instant meals, fresh fruits, nuts, and granola bars, ensuring you stay nourished and energized.
What to bring to a camping festival Reddit?
According to Reddit users, the basics include a tent, sleeping bag, personal hygiene items, festival tickets, and ID, but they also suggest bringing unique items like ear plugs, eye masks, and an eco-friendly mindset.
What do you take to a festival?
You should take essentials like festival tickets, ID, cash or card, clothing appropriate for various weather conditions, personal hygiene items, and a positive, respectful attitude towards others and the environment.
Final Thoughts
So there you have it – your comprehensive guide to what to bring to a camping festival. From essential camping gear and personal items to festival survival items and health and safety supplies, we've covered it all. Don't forget to pack with respect for the environment in mind and remember the importance of leaving no trace.
In conclusion, the secret to a great camping festival experience is preparation. While it might seem like a lot to remember, taking the time to pack thoughtfully will pay dividends in comfort and convenience once you're there. Remember, the aim is to have a memorable and enjoyable experience, and being prepared allows you to do just that. So get your checklist ready, pack your gear, and get set for an unforgettable camping festival experience!
Read next: Best Time to Go Camping