Have you ever wondered, "how much do sneakers weigh?"
This seemingly simple question can actually be influenced by a host of factors.
From the materials used in construction, the type and size of the shoe, to additional design elements – all these play a pivotal role in determining the weight of your kicks.
In this article, we'll dissect these factors, providing you with a comprehensive understanding of what adds to the weight of your sneakers.
So, strap in for an enlightening journey into the world of sneaker weights, and learn how to choose the right pair that won't weigh you down.
Factors Influencing the Weight of Sneakers
The weight of a sneaker isn't just about the number on a scale. Many factors influence how much a sneaker weighs, including the materials used, the size of the shoe, and the style or design. Let's dive into these aspects to understand them better.
Role of Material in Sneaker Weight
Have you ever wondered why that sleek pair of running shoes weighs less than your rugged hiking boots? The answer lies in the materials used. Lighter materials like mesh or synthetic fabrics are commonly found in running shoes. These materials provide breathability and minimize weight, perfect for those quick strides.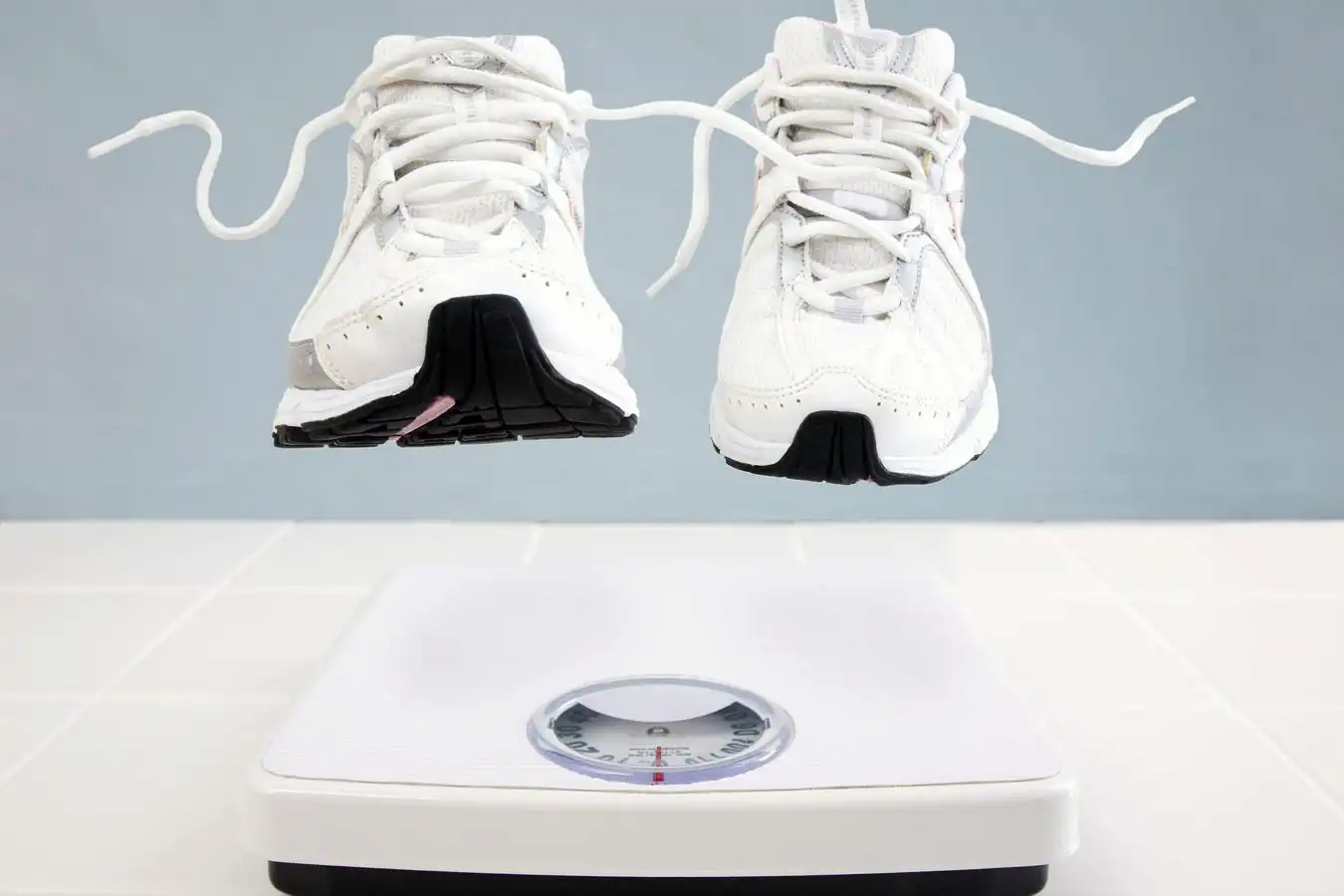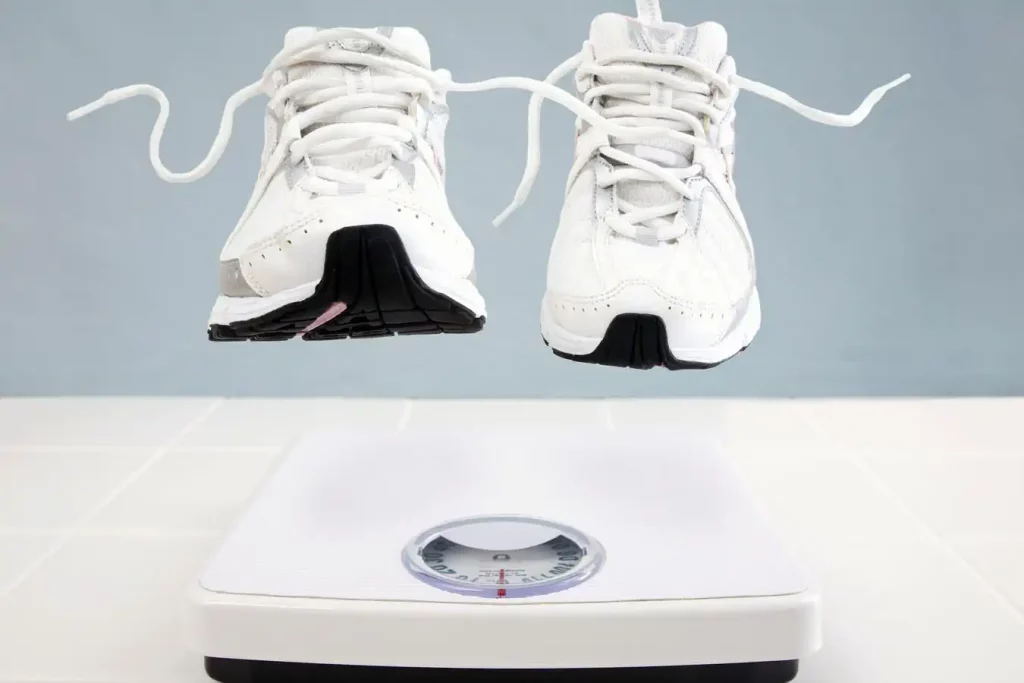 On the other hand, hiking boots and basketball sneakers often employ denser materials, like leather or synthetic leathers, offering durability and ankle support. Despite adding a bit to the overall weight, these materials are critical in maintaining the sturdiness required for the activities they are designed for.
Influence of Size on Sneakers Weigh
It might seem like a no-brainer, but size plays a critical role in the weight of your sneakers. Simply put, larger shoes use more material, and more material means more weight.
For instance, a size 5 pair of sneakers will almost always weigh less than its size 10 counterpart from the same model. This difference is because the larger shoe has more material in the sole, upper, and inner lining, thereby increasing its weight. However, this doesn't mean that a larger size will be 'heavy' for the person wearing it – remember, it's all relative to the wearer's body size and strength.
Impact of Sneaker Style and Design on Weight
Lastly, the style and design of a sneaker can impact its weight significantly. Running shoes are typically designed to be lightweight to maximize speed and efficiency, while hiking boots are constructed to be sturdy and durable, even if it means they'll be a bit heavier.
Similarly, a minimalist sneaker design – one with less padding and simpler construction – will generally weigh less than a high-tech sneaker with added features like air cells, gel pads, or energy return systems.
The weight of the sneaker can also be affected by additions such as straps, buckles, or speciality laces. Remember, all these small parts add up!
Average Weights of Different Types of Sneakers
Each type of sneaker serves a distinct purpose and caters to different needs. Therefore, the weights of sneakers can vary greatly based on their intended use. Let's check out the typical weights for some of the most common types of sneakers.
Weights of Running Sneakers
Running sneakers are generally designed to be lightweight to minimize the energy runners expend during their activity. The weight can range significantly, with minimalist running shoes typically weighing between 170 to 240 grams (6 to 8.5 ounces) per shoe, while more cushioned models can weigh up to 300 to 340 grams (10.5 to 12 ounces).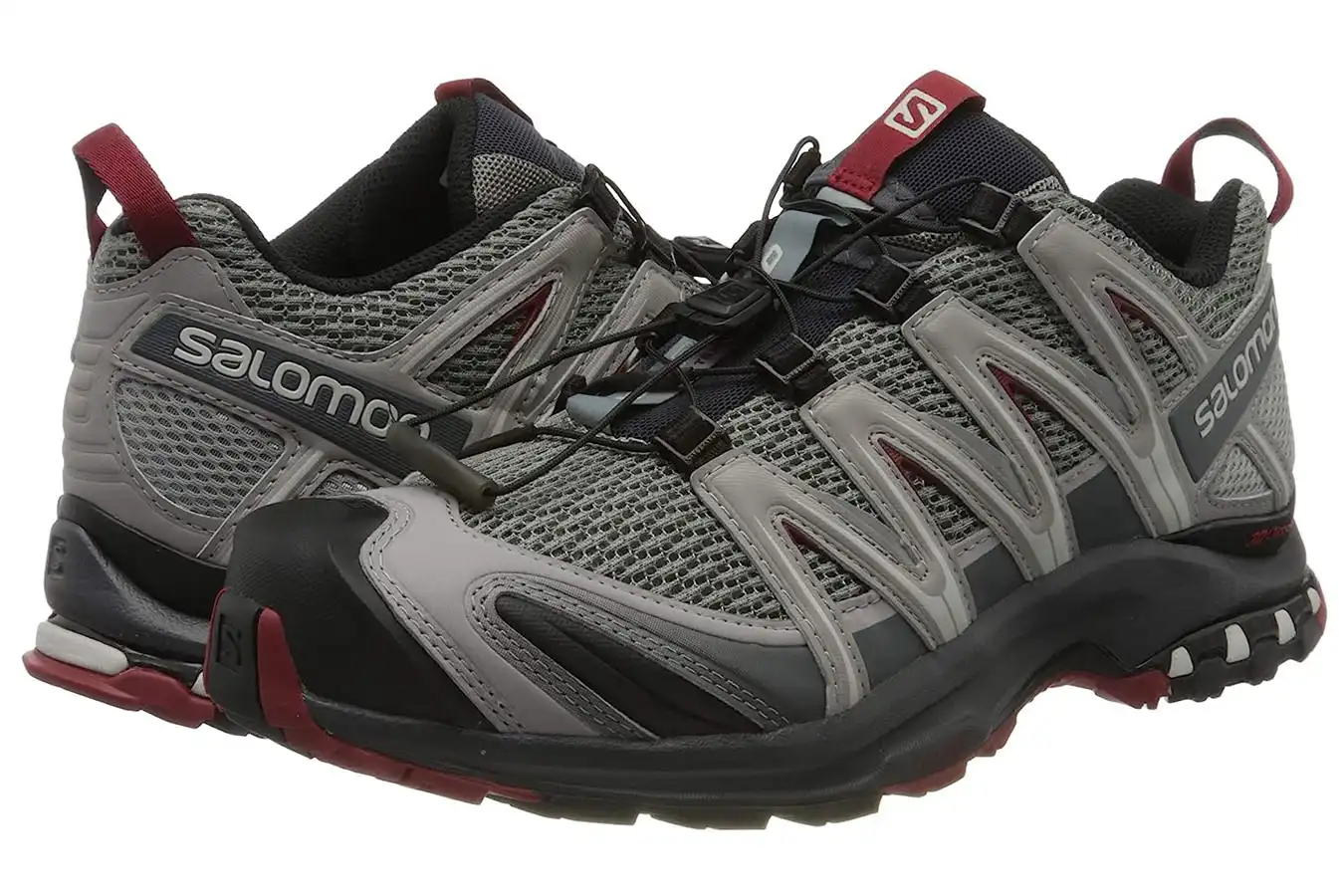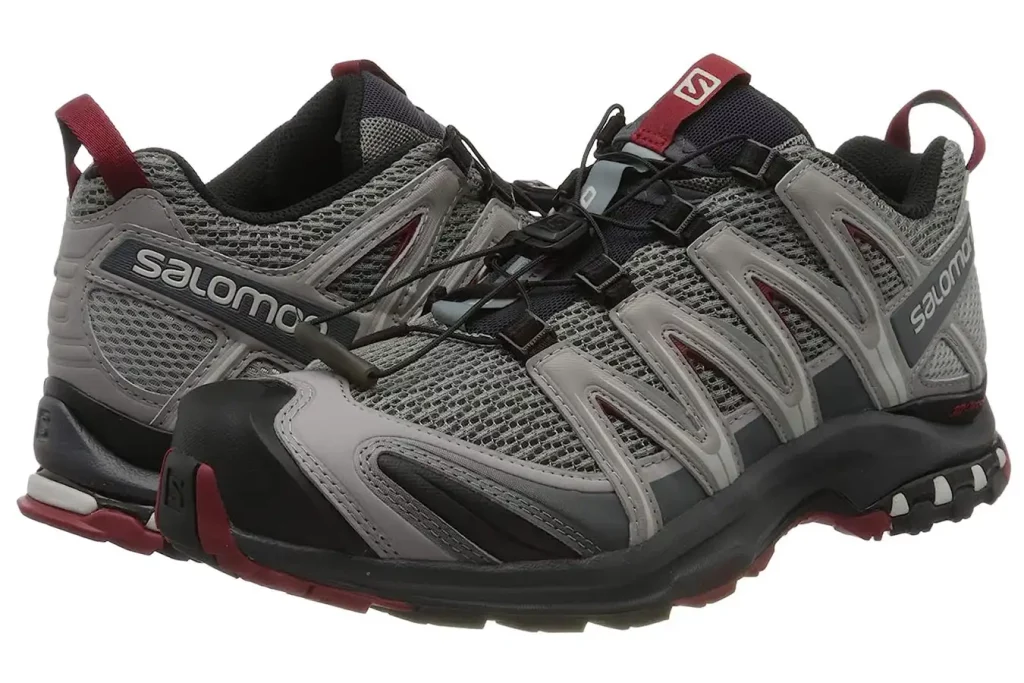 Weights of Basketball Sneakers
Basketball sneakers are usually heavier than running shoes due to their added cushioning and support. A standard pair of basketball sneakers can weigh between 400 to 500 grams (14 to 17.5 ounces) per shoe. However, high-top models, designed to provide extra ankle support, can tip the scales at an even higher weight.
Weights of Casual Sneakers
Casual sneakers, such as canvas shoes or everyday walking shoes, fall somewhere in the middle. They are typically lighter than basketball shoes but slightly heavier than running shoes. The weight can vary widely depending on the materials and design, but generally, you're looking at around 300 to 400 grams (10.5 to 14 ounces) per shoe.
Weights of Training Sneakers
Training shoes are versatile, built for a mix of running, weightlifting, and various types of workouts. These typically weigh somewhere in the middle, averaging around 300 to 500 grams (10.5 to 17.6 ounces), offering a balance of comfort, support, and stability.
Let's organize this information into a table for better readability and comprehension. Here it is:
| Type of Sneakers | Average Weight Range (per shoe) |
| --- | --- |
| Running Sneakers | 170 – 340 grams (6 – 12 ounces) |
| Basketball Sneakers | 400 – 500 grams (14 – 17.5 ounces) |
| Casual Sneakers | 300 – 400 grams (10.5 – 14 ounces) |
| Training Sneakers | 300 – 500 grams (10.5 – 17.6 ounces) |
In this table, we see a summary of the average weights for different types of sneakers. Please keep in mind that these are typical ranges and actual weights may vary based on factors such as material, size, and design.
Case Study: Weights of Popular Sneaker Brands
Now that we've seen how the type of sneaker influences weight, let's take a closer look at some popular brands and how their models compare.
Weights of Nike Sneakers
Nike offers a range of sneakers to cater to different needs. Their running shoes, such as the Nike Air Zoom Pegasus, weigh approximately 285 grams (10 ounces). In contrast, a basketball shoe like the Nike LeBron 18 weighs around 482 grams (17 ounces).
Weights of Adidas Sneakers
Adidas is another versatile brand offering sneakers across activities. For instance, the Adidas Ultraboost running shoe weighs around 310 grams (11 ounces), whereas the Adidas Harden Vol. 4, a popular basketball model, comes in at about 450 grams (16 ounces).
Weights of New Balance Sneakers
New Balance, known for its comfort and fit, also presents a range. Their Fresh Foam 1080 running shoe weighs approximately 280 grams (9.9 ounces), while their New Balance OMN1S basketball sneaker weighs around 470 grams (16.6 ounces).
Weights of Puma Sneakers
Puma offers lightweight running shoes like the Puma Speed 500 that weighs around 218 grams (7.7 ounces). Their basketball sneakers, such as the Puma Clyde Hardwood, come in at approximately 450 grams (16 ounces).
| Brand | Running Sneakers (grams) | Basketball Sneakers (grams) |
| --- | --- | --- |
| Nike | 285 | 482 |
| Adidas | 310 | 450 |
| New Balance | 280 | 470 |
| Puma | 218 | 450 |
In short, the weight of sneakers typically ranges from 1 to 2 pounds per pair, depending on the materials used, size, and design.
Know more: How Much Does a Shoe Box Weight
How Sneaker Weight Influences Performance and Comfort
Sneaker weight isn't just a specification on a label—it can significantly impact how you perform in sports and how comfortable you feel during a casual walk. Let's dive deeper into this topic.
Importance of Sneaker Weight in Running Efficiency
When it comes to running, every ounce matters. Each foot lift involves a bit of energy, and over the course of a long-distance run, a heavier shoe can mean a significant energy cost. A study by the University of Colorado found that for every 100 grams added to a shoe, a runner's energy expenditure increased by about 1%. In the world of competitive running, this could be the difference between winning and losing.
Role of Sneaker Weight in Athlete Performance
In sports like basketball, a balance between support, cushioning, and weight is essential. A heavier shoe can provide the necessary stability and shock absorption for swift, multi-directional movements. But again, an unnecessarily heavy shoe might restrict speed and agility. The key lies in finding the right weight that offers both performance and protection.
Influence of Sneaker Weight on Walking Comfort
For casual walkers, weight may not impact performance, but it certainly influences comfort. A lightweight sneaker can make a day-long sightseeing trip more enjoyable. Heavier shoes could cause quicker fatigue and possibly result in foot and leg discomfort over time. However, it's also important to remember that weight should be balanced with appropriate cushioning and support for optimal comfort.
Reducing Sneaker Weight: Technological Advances
Over the years, brands have been consistently innovating to reduce sneaker weight. Here's a look at how technology plays a role in creating lighter sneakers.
Innovative Materials for Lighter Sneakers
Traditionally, sneakers were made with leather and rubber, but modern materials have allowed for much lighter options. For example, companies use materials like ethylene-vinyl acetate (EVA) for lightweight midsoles, and meshes and synthetic leathers for lighter, yet durable, uppers. Some brands, like Adidas with their Futurecraft.Loop project, are even experimenting with biodegradable materials, which also offer lightweight properties.
Advancements in Sneaker Design for Weight Reduction
Technology isn't just about new materials; it's also about how we use them. Brands now employ computer-assisted design (CAD) tools to optimize sneaker structure. Techniques like 3D printing and laser cutting allow for the reduction of unnecessary material without compromising on performance or durability.
Read next: How Much Does a Sweater Weigh
Customer Perceptions and Preferences on Sneaker Weight
The weight of a sneaker isn't just a concern for manufacturers and athletes—it's a crucial factor for all sneaker buyers. Let's explore some common perceptions and preferences when it comes to sneaker weight.
Common Feedback on Lightweight vs. Heavier Sneakers
Customers often note that lightweight sneakers offer a sense of freedom and less fatigue after extended use. Some describe the experience as "running on clouds" or "barefoot running."
On the other hand, heavier sneakers aren't always viewed negatively. Many customers appreciate the sturdiness and support they provide, especially for activities that require stability like weightlifting or basketball. Yet, there's a shared understanding that unnecessary weight can limit mobility and cause quicker fatigue.
Preferences Based on Specific Activities or Sports
Preferences often change according to the activity. Long-distance runners prefer the lightest sneakers possible to conserve energy. Basketball players might opt for a slightly heavier sneaker for ankle support during swift directional changes. Hikers require sturdy, often heavier boots that can handle rough terrain. Casual users may lean towards lightweight options for day-long comfort.
Read more: How Long Do Hiking Boots Last
FAQs about Sneakers Weigh
How much do Nike shoes usually weigh?
Nike shoes, on average, weigh around 250 to 400 grams, but it can vary depending on the type and size of the shoe.
How much do boots weigh in lbs?
Boots typically weigh around 1 to 3 lbs per pair, depending on the materials used and their design.
How much does an average shoe weigh?
The average shoe typically weighs around 250 to 400 grams, but it can vary significantly based on its type, size, and materials.
How much do shoes add to your weight?
Shoes can add between 1 to 2 lbs to your weight, although this varies with the type and size of the shoe.
Last Words about Factors of Sneakers Weigh
Sneaker weight is a multifaceted topic influenced by various factors, including the materials used, size, and design style. Across different types of sneakers, we found that running shoes are the lightest, followed by training and casual sneakers, while basketball sneakers tend to be the heaviest.
Popular brands like Nike, Adidas, New Balance, and Puma offer a wide range of weights to cater to different customer needs. But it's not just about catering to present needs—brands are constantly innovating to reduce sneaker weight without compromising on performance or durability.
Understanding sneaker weight is vital for performance, comfort, and efficiency, whether you're a professional athlete, a fitness enthusiast, or someone who simply enjoys a comfortable walk.
Read next: How Do Salomon Shoes Fit